e-Bike Rental
rental hours from 9am to 6pm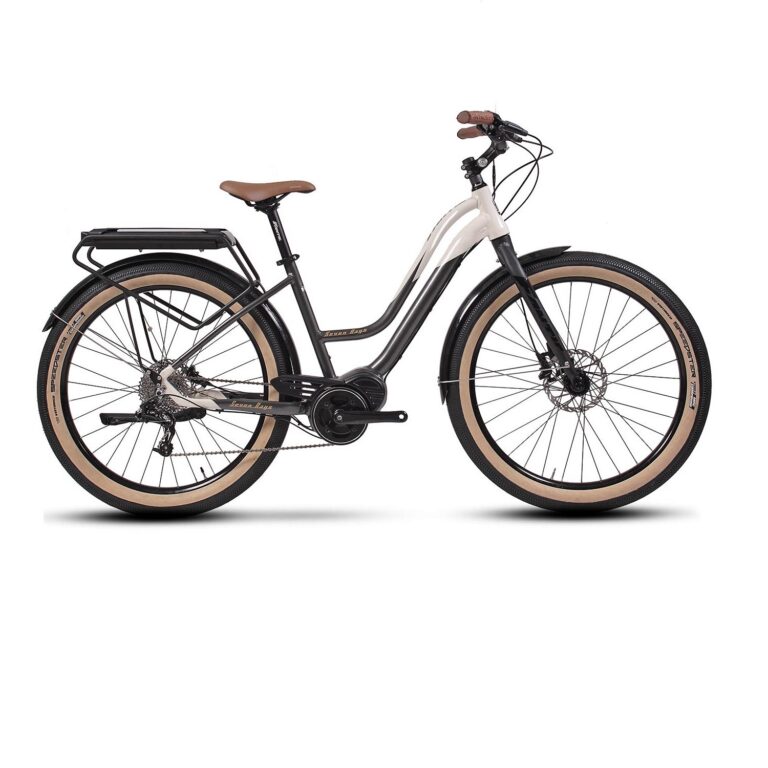 Monday through Friday
City e-Bike     € 30.00
Child e-MTB     € 30.00
e-MTB     € 35.00
e-MTB + Trailer Bike    € 50.00
Saturday and Sunday
City e-Bike     € 35.00
Child e-MTB     € 35.00
e-MTB     € 40.00
e-MTB + Trailer Bike    € 55.00
We are in Via Capo d'Africa 29/D
Rent an innovative e-bike and visit Rome in autonomy and without effort
e-Bike Rental Rome near the Colosseum
E-bikes require no driving license.
with every bike, you will get:
– Helmet
– Free Child seats (until 25 kg)
– A security device to lock the bike
– Handlebar holder
– Mobile phone holder
the CITY bike can only be rented for tours in the city center, not on Appia or dirt roads
if you need a trailer bike you have to book a MTB
if you need we also have Stroller
you will be requested a proof of ID when you come to get your bike and a credit card or security deposit.
Bike Rental Rome: Your Perfect Ride Awaits at Roma StarBike
Roma StarBike is your premier choice for bike rental in Rome. With a broad selection of top-quality e-bikes, we offer the best solution to explore the Eternal City with ease and style.
Our Rome bike rental service provides you with innovative e-bikes that require no driving license. Every bike comes equipped with a helmet, a security device to lock the bike, a handlebar holder, and a mobile phone holder, ensuring a safe and enjoyable ride.
We stand out from other bike rental services in Rome with our unique offerings. Our City e-Bike, available exclusively for tours in the city center, is the perfect choice for a relaxed ride through Rome's bustling streets. For those seeking a bit of adventure, our e-MTB and Child e-MTB offer the excitement of mountain biking, perfect for exploring Appia or other dirt roads.
Roma Star Bike is conveniently located near the Colosseum, an iconic symbol of Imperial Rome. With our bike rental, Rome's major landmarks such as the Roman Forum, Palatine Hill, and Piazza Venezia become easily accessible. Besides, we're open every day from 9 am to 6 pm, providing you with flexibility to plan your sightseeing.
Choose Roma Star Bike for your bike rental in Rome and unlock a unique and effortless way to discover the city! Whether you're a local or a tourist, we're here to make your biking experience in Rome unforgettable.
Rent a bike in Rome with Roma Star Bike today and embark on an adventure of a lifetime
COVID-19 Notes
The spaces inside the shop are sanitized
Remember to bring MASK
Other Notes
identification documents
credit card
The rental period is 1 day from 9 until the shop closes
It is possible to rent at any time of the day. The price does not change
e-Bike Rental in Rome
On this e-Bike Rental in Ancient Rome, you'll explore the amphitheater's first and second levels with a guide, who entertains you with tales of gruesome, Best and most complete Tours in Rome with expert licensed tour guides 2022
Ancient Rome and Colosseum Skip the Line Walking Tour 2022
Walking Tour of Ancient Rome · Be stunned by changing from Modern Rome (Piazza Venezia) to Ancient Rome
Frequently Asked Questions
The answers provided below are based on answers previously given by the tour provider to customers' questions.
What are the best E-Bike Tours in Rome?
The best E-Bike Tours in Rome according to Romastarbike travelers are:
What E-Bike Tours in Rome are taking additional safety precautions?
What E-Bike Tours in Rome are good for avoiding crowds?