Have you ever visited a most magical place than Rome during Christmas holidays?  Embark on a magical journey through Rome's enchanting Christmas festivities with our Christmas Electric Bike Tours.
Discover the most iconic holiday attractions and create lasting memories!
Explore Festive Markets for Holiday Delights with Christmas Electric Bike Tours
Immerse yourself in the holiday spirit by exploring Christmas markets. Piazza Navona hosts the iconic Roman Christmas market, while Piazza Mazzini offers handcrafted creations and local food specialties.
Do you have a sweet tooth? Then you have chosen the right place to spend Christmas!
Here are a number of delicacies to try: Pandoro, a star-shaped sweet bread sprinkled with powdered sugar, usually eaten for breakfast dipped in coffee. The classic panettone, another dessert filled with walnuts, raisins or chocolate and topped with slivered almonds. Panforte, a fruit cake flavored with cloves and other spices, originally from Siena. Panpepato, similar to panforte but with a stronger flavor of ginger.
Christmas Electric Bike Tour with Rome's Spectacular Christmas Trees
Another good choice for your Christmas Electric Bike Tour in Rome can be to admire the most beautiful Christmas trees in the capital city.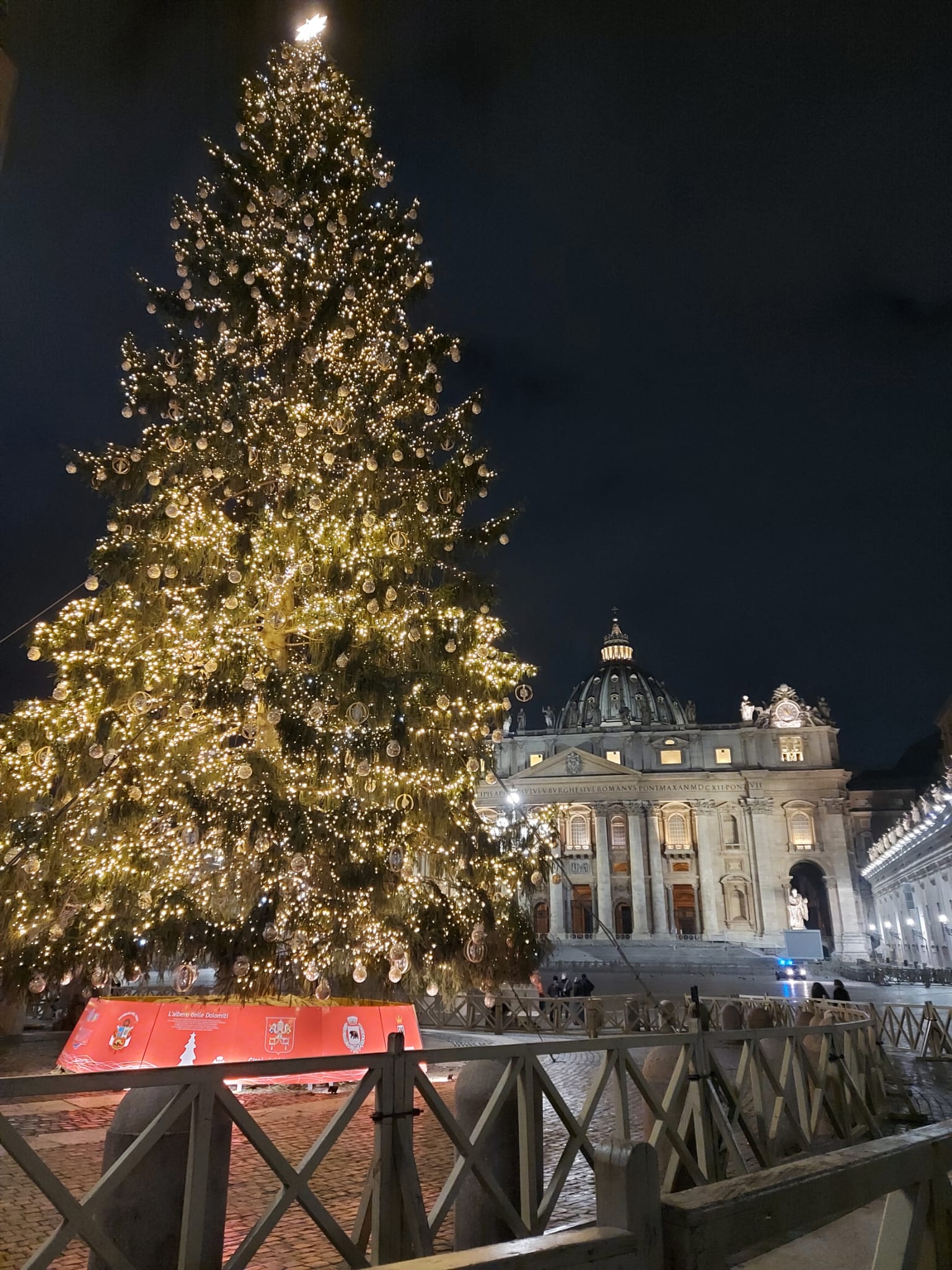 Where can you find them? Among the most famous is the one in Piazza Venezia, which placed in the center of the square seems to greet tourists walking along Via del Corso and the Imperial Forum. Even more fascinating is the tree in St. Peter's Square: in the background you can admire the majestic Basilica with the dome designed by Brunelleschi.
If you still have some time, don't miss also the Christmas tree that overlooks Piazza del Popolo: when evening falls, its colored lights give an unforgettable atmosphere!
An Unforgettable Holiday with Roma Starbike
Make the most of your Christmas visit with an e-bike tour by Roma Starbike. Swiftly navigate to these beautiful spots, ensuring a fast, fun, and comfortable exploration without the hassle of sore feet or unreliable transportation.
Immerse yourself in the festive charm of Rome during the holidays, creating memories that will last a lifetime.
Join our Christmas Electric Bike Tours for an unforgettable experience!