What are the best Rome Private Car Tours?
Do you want to visit Rome in a fun and exciting way without sacrificing comfort?
Private car tours in Rome or Private Rome City Driving Tour, is the best option to do that and here to help! Hop on and enjoy a comfortable ride on a car tour in Rome. Cover more terrain, step away from the city and listen to fascinating stories along the way!
With private car in Rome you could stay comfortable as you go sightseeing in Rome, rain or shine! A true VIP experience, this private driving tour of Rome includes most of the main attractions in the Eternal City, plus plenty of hidden opportunities.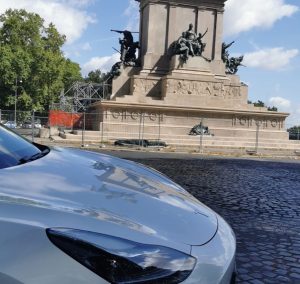 Fantastic Rome Tours Explore the Eternal City with an Expert private car tours in Rome Italy
Is it worth getting tour guide in Rome?
When traveling the time and the experiences you will live are the most important things, of course you can organize everything by yourself but even that will take time, having an expert private car tours in Rome with  an expert guide who knows the place can really make the difference between arriving in the city and seeing something or see and live the best experiences, if you can afford it, is often really worth it, after all you only live once.
In addition, a private car service in Rome Italy allows you to save a lot of time to be able to see many attractions beyond the main ones.
Can I tour Rome on my own?
Obviously yes, Rome is a very safe and lively city, if you organize everything in detail you will be able to see many experiences, however if it is your first time in Rome your visit will still be a discovery and have an expert guide who will show you the more beautiful things in the city is always a good choice, also if you don't want or can't walk a lot a private tour with a car would help you a lot
What is the best way to tour Rome?
Take a Vespa Tour Around Rome, Scooteroma Tour
Walk Around Central Rome. The Spanish Steps.
Private car tours in Rom

e
Explore Rome by Bike. TopBike Rental & Tours,e-bike
Eat Your Way Through Trastevere. 
See the Eternal City from Above.
Hop-on Hop-off Bus Sightseeing Tour of Rome.
Whichever way you choose, we are sure that you will have an unforgettable experience in this beautiful Italian city.
Is it easy to drive around Rome?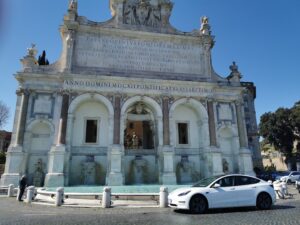 In fact, all roads lead to Rome and many adventures and emotions await your arrival! Rome is a very ancient city and also its streets and alleys, has one of the most congested city centers on the planet, so driving in Rome can be intense and sometimes unpredictable. Be very careful if you intend to drive.
If, on the other hand, you just want to relax you can use the best Rome driver private tours or even use the different tours that there are in the city, here we will mention some.
Also, Remember that in Rome it is often difficult to find where to stay in Rome with a car
How to get around Rome without a car
Getting around Rome
Metro. The Metro in Rome has three lines that cross the city diagonally.

Bus. Due to the limitations of the metro in Rome, if you want to get around the city using public transport, you will often need to take a bus.

Tram. Rome has six tram line.

Urban Railway.

Taxis.

Transport Tickets and Travel Cards

Rome tours could be a good idea, also

Rome car tours.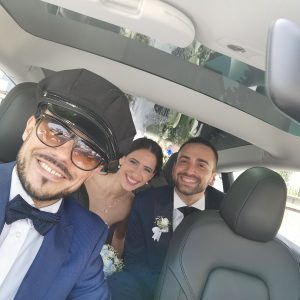 What is the best month to go to Rome?
The best time to visit Rome is from October to April when most of the tourist crowds have dissipated and room rates are lower. Although you'll need a warm coat, weather this time of year hardly ever dips below freezing.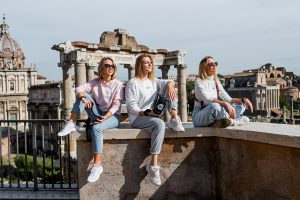 The hottest months are usually July, and August, sometimes even part of October, also Italians go on holiday in August and many shops in the center of Rome may be closed, obviously the main attractions are open all summer.
Are taxis expensive in rome?
Yes unfortunately, are taxis expensive in Rome, even more expensive than in most other European cities. They are charged using a taximeter based on distance and have a base fare of €3 during the day, €4.5 on Sundays and during holidays and €6.5 at night. But they are much cheaper than in the northern European countries. 
Best Rome driver private tours.
This is one of the Top 10 Rome Private Drivers, this private Car Tour in Rome with which to do Rome Private Excursions, moreover if you do some calculations you will see that pre-ordering an option like this could cost as much as a taxi but you will also have a private and expert guide of the city a very important aspect.
The best private tours Rome; you can also confirm this title from reviews from Aviator and others who have this tour in their results of private tour companies in Rome Italy
Rome 2022 · Museums · Events · Hours
Useful information
Museums
Many museums can only be visited by reservation. These include the Sistine Chapel in the Vatican Museums, the Colosseum, the Borghese Gallery and the museums of the Municipality of Rome. You can find information about the museums on our pages
St. Peter's Basilica
Basilica 7 am – 7 pm – Dome 8 am – 6 pm – Treasure 9 am -6:15 pm
Details about St. Peter's Basilica
Colosseum
9 am – 6:15 pm, closing 7:15 pm
Details about Colosseum
Vatican Museums
Monday – Thursday 9:00 – 16:00 closing 18:00, Friday, Saturday 9:00 – 20:30 closing 22:30. Closed on Sundays and May 1st. Free admission on May 29th. with opening time 9:00 – 12:30 with closing 14:00, but with very long waiting times.
The Apostolic Palace in Castel Gandolfo is closed on May 1st. Otherwise, the opening hours are Monday – Friday 8:30 a.m. – 1:00 p.m., Saturday 8:30 a.m. – 5:30 p.m., Sunday 10:00 a.m. – 5:30 p.m., closing one hour later.
Details about Vatican Museums
If you are in Rome in May, consider the idea of enjoying the opportunity to see international athletes in the field or participate in an important sporting and beneficial event.
Frequently Asked Questions
The answers provided below are based on answers previously given by the tour provider to customers' questions.
What are the best E-Bike Tours in Rome?
The best E-Bike Tours in Rome according to Romastarbike travelers are:
What E-Bike Tours in Rome are taking additional safety precautions?
What E-Bike Tours in Rome are good for avoiding crowds?